World War Two Arctic Convoys veteran given Royal Navy funeral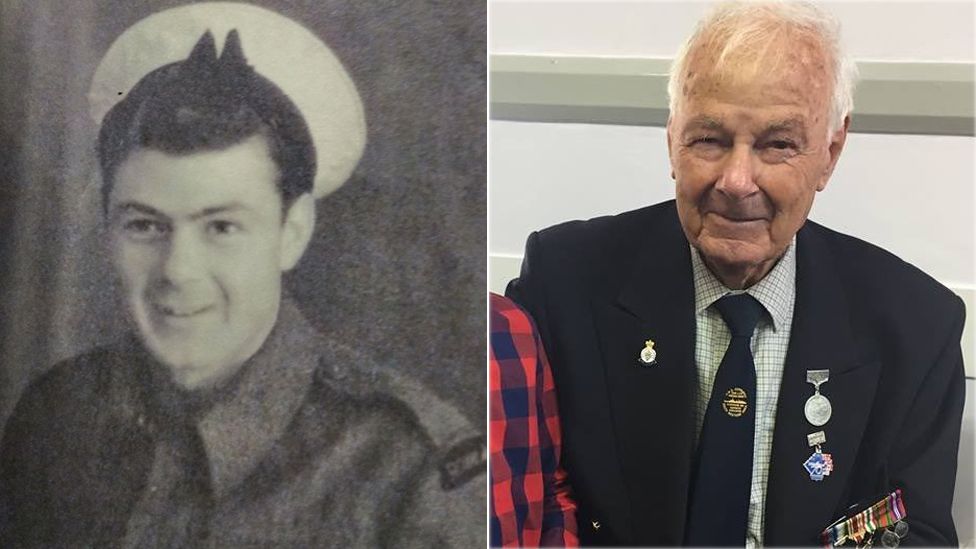 When Alan Higgins joined slotxo the Royal Navy at the outbreak of World War Two, he was not even 16 years old.

He was to survive the sinking of his battleship by Nazi torpedoes, the D-Day landings and the Battle of Anzio.

His service as part of the so-called Arctic Convoys - described by Winston Churchill as "the most dangerous journey in the world" -
was recognised by the Russian Embassy last year.

Mr Higgins was on Monday given a naval send-off after he died, aged 97.

Mr Higgins was among the last veterans of the supply voyages to Russia during the war.

He was aboard HMS Edinburgh when it was sunk by a German U-boat on 1 May, 1942 into the icy waters of the Barents Sea.

He survived and narrowly escaped death again during a bombing raid in Russia, found himself dodging bullets in Italy and crewed Allied
landing craft in Normandy on D-Day in 1944.

"He experienced a great deal of trauma during his time serving in the Royal Navy," said his daughter Sue Buckland.

"He was sunk, he was hit several times by a German U-boats [but] I think that gave him a great perspective on life.

"Nothing seemed to get him down. He was to be able to brush things off very easily and he was a very affable and cheerful person,.

"Friends, neighbours have all said what a lovely man he was to know. My father would have loved this send off organised by the Navy.

"He always had a great sense of importance about his time serving and rightly so and to be honoured in this way is wonderful for him
and we as a family are very, very proud and grateful."

Mr Higgins, originally from Barry, was awarded the Arctic Star by the Russian government and received another medal from the Russian
Embassy to mark the 75th anniversary of the convoys.